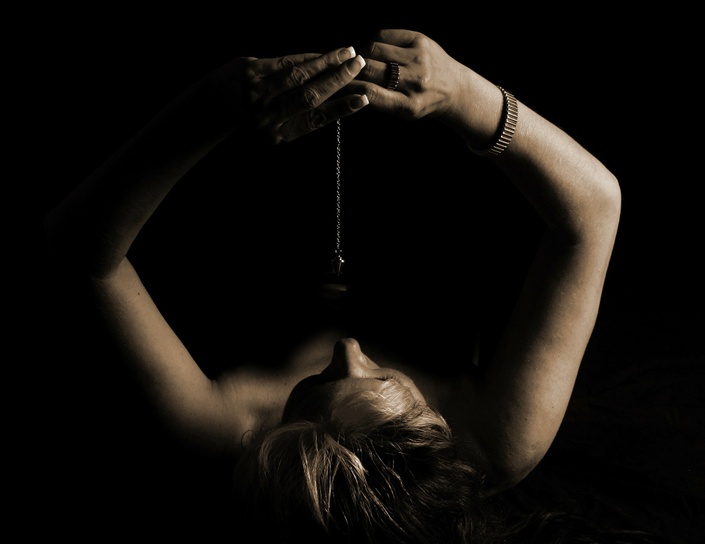 Tuning the Creative Mind - Sep 7th START
Self-Hypnosis for Actors and Artists
Do you ever wonder:

Why do I repeat certain behaviors even when I know I don't want to?
Why can't I seem to make any real changes in my life that last?
You are a natural born creator. . . it makes sense that you would want to create a path for your own life!
Yes you! You haven't come this far with this much passion for nothing.
And it's also understandable to have self-doubt once in awhile or to feel blocked. The path of the artist is windy, and unclear at times. But that's exactly why I created this group coaching program to teach you self-hypnosis.
It's like having your very hypnotherapist, and an encouraging creative environment all rolled into one place. Ahhhh!
This self-hypnosis stuff can really lead you out of the dark.
Hypnosis
A Tried and True Method . . .
I've been working as a coach to performing artists for over 7 years. Some of these methods I've refined through teaching students over the past ten years. And hypnosis itself is ancient. It's been around for thousands of years and has science to back it up. Our minds are powerful and hypnosis is the science of using what we know about the subconscious mind to give ourselves suggestions and clear away old patterns at the core. So we make real change. Changes that last and that don't take huge amounts of willpower to pull off.

Because when you try to FORCE yourself to CHANGE with willpower, you will often slip back into old habits.
For Overcoming What's Blocking You
Got anxiety? Got blocks? Regrets? An inner critic? Fears that shut you down? Bad habits you can't seem to break?
Did you think you were the only one?

You are not alone. All of us creatives face this. All humans face this! And so, there is an entire section to help you deal with this stuff - no sweeping it under the rug or trying to grimace and "push through!" - you'll learn guided techniques for exactly how you can craft self-hypnosis scripts and recordings that help you create change directly at the subconscious core level to really ALIGN yourself so you can stop resisting and start making great work and performances instead.
Moving From Frozen to Focused

These lessons and the words in these sessions of hypnosis will reach you like a song sung at a pitch that pierces through all the other noise in your head. It's like the dog whistle only artists can hear;)
Artists with a fierce desire to see their visions become reality.
In Just 6 Weeks . . .
In just 6 weeks, or at your own pace (that's beauty of having an online version of the course afterall!) you'll go from stuck nights watching Netflix and feeling crummy and jealous about everyone else's creative work to an inspired, moving, and making creative beast! Excited in your auditions, your performances and your creative work - feeling carefree like each new potent opportunity isn't scary but YES YES simply the natural next step on your path.
You'll create your own self-hypnosis recordings
This course, the weekly group meetings, the videos, the recordings, the worksheets, the exercises, everything is designed to help you
Get Exactly the Change that You Want so You Can
Get Inspired
Show Up
and make REAL LONG LASTING CHANGE IN YOUR LIFE!
What you'll get:
An opportunity to unpack and work on your own personal challenges
Special strategies for how to deal with self-criticism, anxiety, regret, stagnation, stage fright, habit breaking/creating, goal setting, and creative blocks
Total Mindset Shifts to help you break old habits and create long-lasting changes
Knowledge about hypnosis and how it works
A Breakdown of How to Write Self-Hypnosis Scripts, Inductions, and more!
Several Opportunities to Write Your Own Scripts and the Help of the Group to Record them so you have recordings you can use after class is over!
Guidance through the process of shaping your goals and how to achieve them
Connection within a guided friendly group atmosphere of other artists
How You'll Get It:
6 Hours of virtual Live Group coaching sessions with Certified Hypnotherapist and Creativity Coach, Holly Shaw
An online version of the course (class recordings/worksheets/videos) that you can still access once the group program is over
Your own downloadable worksheets to help guide you through the course
Videos and fun Quizzes to enhance your learning of the material
The opportunity to record your own self-hypnosis scripts within the group classes
When You'll Get It:
Your Toolbox will be available immediately! Begin the process by getting guided hypnosis recordings, videos, exercises, resources, and start-up materials right away!

Group Coaching Class happens:
EVERY FRIDAY 12pm - 1pm Pacific Standard time
September 7th - October 12th, 2018
Via Zoom Video Conferencing (you'll receive instructions on how to join within the online course)
Recordings of each class will be published and available within 24 hours after each class meeting.
Online Course portion will be published and available as we go through the lectures and lessons each week.
BONUSES!
7 downloadable gentle yet effective hypnosis recordings made by Holly Shaw
A digital copy of the Amazon bestselling book, The Creative Formula: Compose, Choreograph, and Capture Your Masterpiece with Holly Shaw
What People Are Saying
"I feel that I have a lot of great material to work with now. I found the hypnosis very benificial. The creative experiments in the group workshops were wonderful. It was fantastic to be part of such a dynamic group, and to have the accountability that comes with that relationship." (Participant in the live version of this coaching program)
"I've found a deeper connection to my form. Holly is gifted at holding space and coaxing new insight." (VIP Coaching Client)
Your Instructor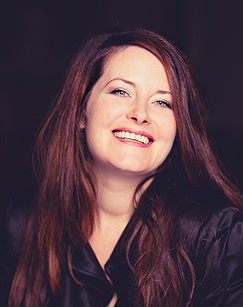 Holly Shaw got her first agent when she was twelve years old and has spent a lifetime in film, T.V. and on professional stages all over the world as an actor, dancer, choreographer and director. Now she shares her passion as a Creativity Coach and a Certified Hypnotherapist and has helped hundreds of artists, from Emmy Award winning composers to world class choreographers, to overcome their performance anxiety, impostor syndrome, and creative blocks so that they can create original work and totally kill it onstage again and again. Her recently published book, The Creative Formula: Compose, Choreograph, and Capture Your Masterpiece has become an Amazon bestseller. Currently she hosts the Performers & Creators Lab Podcast on the VoiceAmerica Network.
What's Inside
YOUR SELF-HYPNOSIS TOOLBOX: Tuning the Creative Mind
Available in days
days after you enroll
WEEK 1 - HOW HYPNOSIS WORKS
Available in days
days after you enroll
WEEK 2 - SUGGESTIONS: TELLING YOUR SUBCONCIOUS MIND WHAT TO DO
Available in days
days after you enroll
More Testimonials
"I have gained so very much from your program. I have felt held, and have expanded a great deal through the principles you have walked us through." (Participant in the live version of this coaching course)
"Holly has helped me redirect my negative mindset and discover new paths to take in my own discovery of creative fulfillment. It has been a dream working with her. . . " (VIP Coaching Client)
Frequently Asked Questions
And One More Testimonial . . .
"This was one of the top best artistic experiences I've ever had, and I feel F'n AWESOME about it!!! The program, as well as my performance, made me break on through to the other side! The digging and digging to solidify and expand on What I'm About, made all the difference in the world. I'm more confident, solid and feel like I can do anything artistically." (participant in live version of group coaching course and VIP client)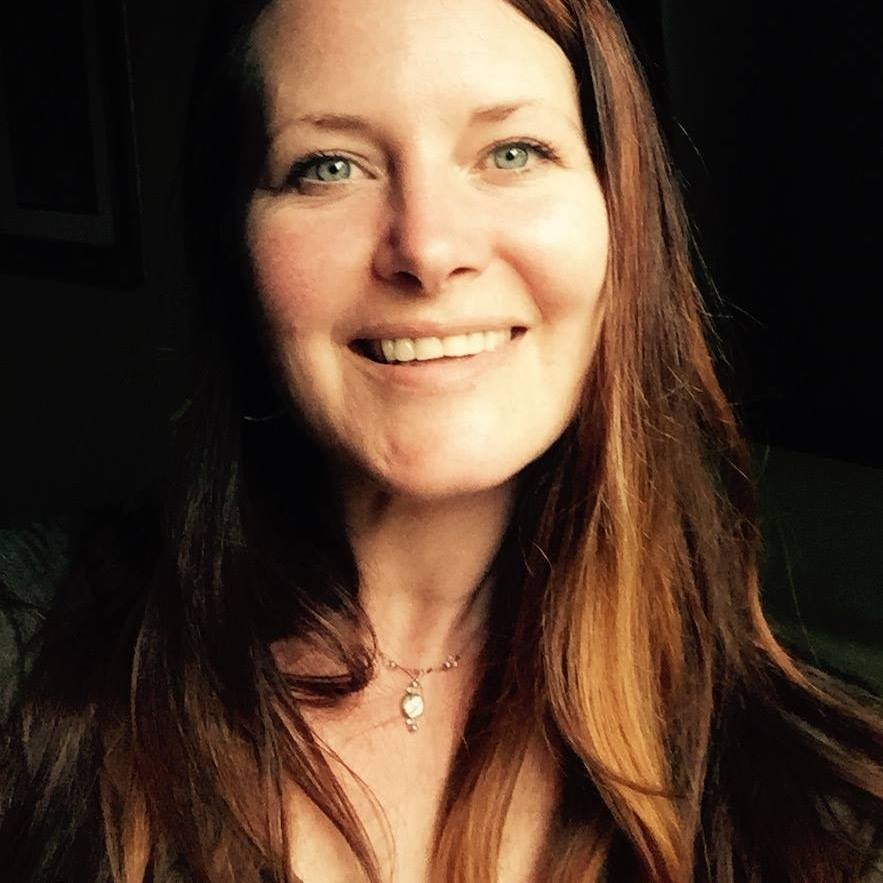 Letter From Bestselling Author Holly Shaw
I think sometimes we artists feel like we have to do it all alone. I know I did. . .
When I first starting stepping out as a choreographer and making dance I didn't feel like there was much support. I was dancing on huge stages with an internationally renowned flamenco dance company, but I didn't feel very big myself. I felt like my ideas fell on deaf ears and it was hard to imagine it would ever amount to much. Even people who were supposed to be my mentors didn't always feel like they were on my side.
I couldn't trust the feedback I did get and I was too full of doubt in my own head to keep going sometimes. No one was really there for me when I was mired in self-criticism or self-loathing, or in no mood to go into the studio let alone create anything decent. I was just expected to grit my teeth and bear it, "push" through, and "put my nose to the grindstone." Well, it wasn't working for me.
I had to find another way to work.
And so, I've devoted the last twenty years of my life to creating and studying the creative process, how we really make work and what our conscious mind has to be doing in order to allow that and what we can do with the subconscious mind in order to let go of the past that is blocking us.
At this point, I've not only become increasingly prolific myself ( at this point I've made over 500 pieces of dance myself, and last year I decided to write a book in December and had it published by May) and overcome a stage fright that used to keep my arms locked at my sides (now I can speak to audiences of hundreds, do live radio and improvise entire monologues in one take with no problem) - but I've also coached hundreds of others, actors musicians, composers, choreographers, and directors, some of them Emmy and Grammy award winning, to get out of their own way and plug back into their power so they can create original work, and totally kill it in the casting room, on screen, on stage and IN LIFE!
If you're interested in learning something that can help you overcome your blocks not just once, but for the rest of your life, with the support of a friendly artists community and a block busting coach, then enroll now.
I promise that I will take the best care of you that I can.
And it would be my honor to support you.

BIG LOVE,

Holly Shaw, Certified Hypnotherapist
Your Creativity Coach at the Performers & Creators Lab
This course is closed for enrollment.